Anchor Resort is located on North Padre Island between Mustang Island National Park and The National
Sea Shore. Our location makes many attractions available nice walk or a short drive. Anchor Resort's water front property also allows for access to the water. Boat slips are just one of the several amenities that our guests enjoy:
In the wonderful city of Corpus Christi, the island promotes a lot of the business and the Anchor Resort is held to very high standards. There are many condos for rent at any given time. They start at efficiency condos and go all the way up to 3 bedroom condos.
Boat Slips are run on a first come first serve basis. There are many available at any given time. That allows for arrival by boat.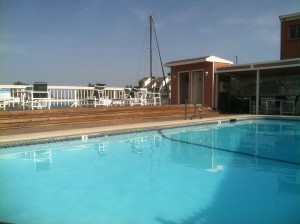 Garage parking is available. One spot is designated to tenant or resident of a condo. There are also many more spots for friends or visitors to park as well.
Two pools are offered to our visitors. One is located inside near the main lobby and another out door pool is located near the boat lifts very close to the canal.
Fitness center has many different work out machines and free weights.
Wi-Fi or Wireless internet is available to all our guests for free.
Library is open to our guests. It is a great well lit area with a balcony for our guests to read or lounge.
Conference room is a great heaven to discuss topics with co-workers or to organize business meetings.
BBQ and Grills in a pavilion and picnic like set up allow for a great evening with friends
24 hours laundry makes your schedule easy to accommodate to